When it comes to sustainable fashion, the first thing that comes to mind are the pieces that are produced with natural or eco-friendly fabrics, or the changes in production processes. This often means less accessible and even more niche products, thanks to the higher costs of production or raw material.
However, this scenario has changed a little and the concept of sustainability in fashion has taken on a more comprehensive and accessible meaning. The sustainable bias in fashion has been considered not only from the perspective of the environment but also from the circular economy and the reduction of consumption.
Yes! Many people forget that sustainability is not just about recycling and ecology! According to the United Nations, "Sustainability" means "meeting the needs of current generations, without compromising the possibility of meeting the needs of future generations". In other words: being sustainable means ensuring that the chain continues to function in a healthy way and to ensure its success this must be applied in all areas: economy, supply chain, people and of course the environment.
Photo: www.armani.com
The fashion designer Giorgio Armani doesn't think otherwise. In 2020, we saw a slowdown in consumption but an acceleration in production of brands who had the intention of making up for lost time and sales. Armani realised that this imbalance has lost its meaning today. "There has been a general extension of the life cycle of the collections in stores, also to cover losses during the most difficult times and this will lead to a less senseless discount policy. In my opinion, more should be done starting with design and production. We should abandon our irresponsible thinking pattern and adopt a greater social and environmental awareness because luxury is not fast fashion, not to mention that fast fashion also seems to have reached the end of its usefulness phase"- says the designer.
Moncler also has a sustainable agenda on its business, which has five priorities: climate change, circular economy, responsible supply chain, valuing diversity and supporting local communities. "It's time to try new approaches, new ways of working and new actions to seek solutions even where we didn't think we could find them", points out Remo Ruffini, CEO of the brand.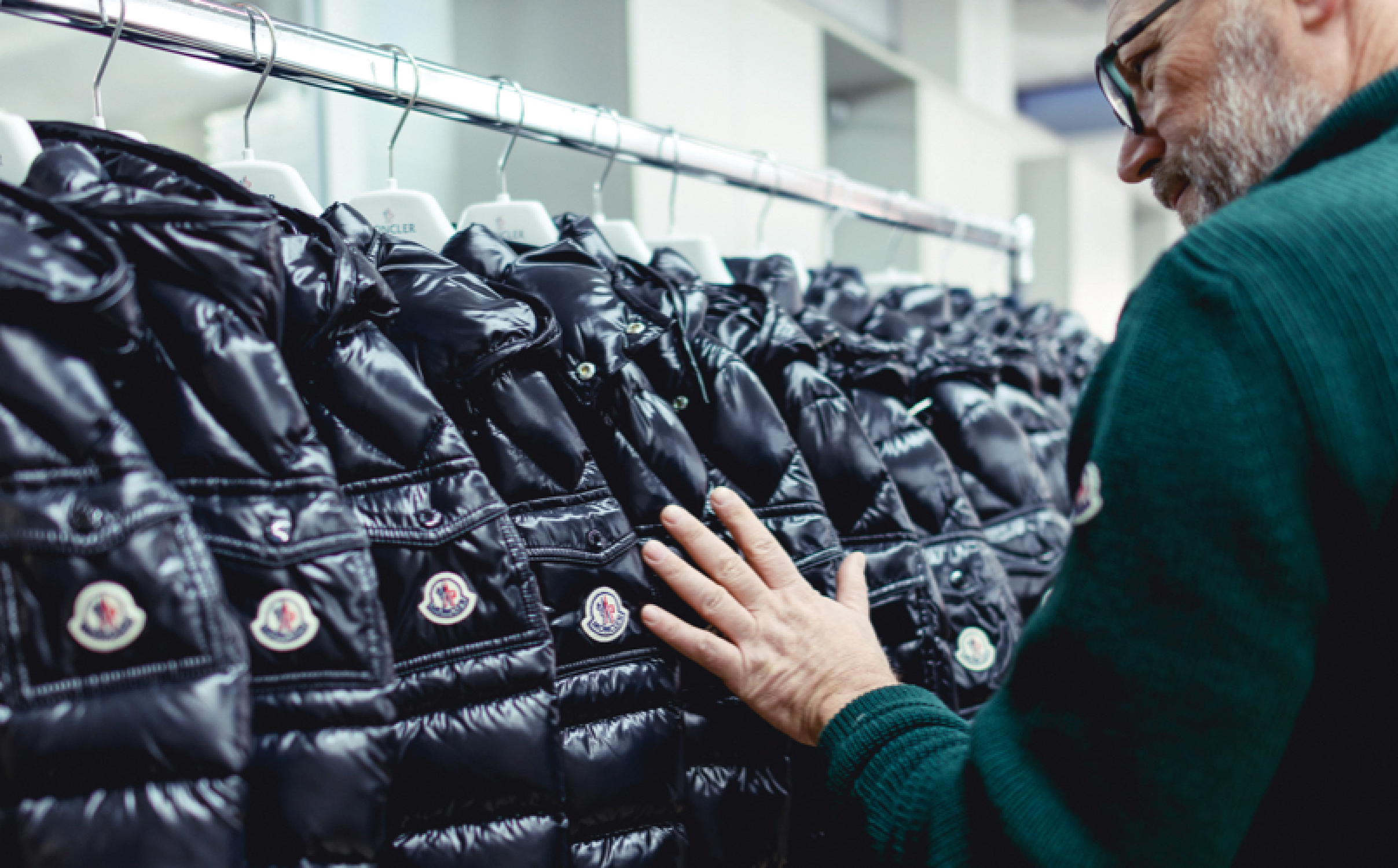 Photo: www.monclergroup.com
This does not mean that concerns about the environment should not be an agenda for brands – also because in addition to all the changes in consumption with the pandemic since 2020, the world is also going through a major climate crisis that requires a lot of attention.
Miu Miu and Levi's have this concern and bring fashion and creative alternatives to help. Between March and April this year, the Upcycled collection by Miu Miu will be launched, which promises to bring new life to the old pieces of the traditional jeans brand. We look forward to seeing it!
Photo: Instagram @miumiu
TEMPORARY OFFICE
SPAZIO FUORI LUOGO
Via Alessandria, 3, 20144 Milano (MI)
RIMANI AGGIORNATO SULLE NOVITÀ DEL MONDO PIGNACOLADA
PIGNACOLADA
di Gloria Formenti P.IVA: 09019220962